Biante Announce 1:12 Scale V8 Supercars Range
Author: Zeke Date Posted:5 May 2016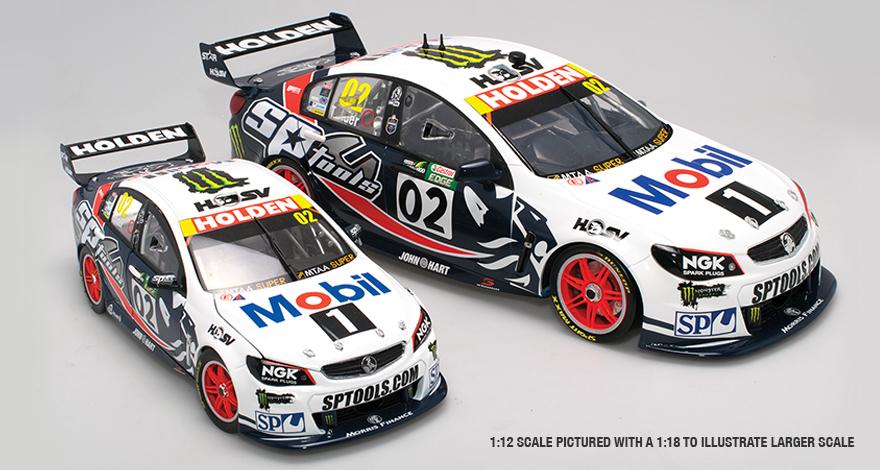 Biante Model Cars are very pleased to announce a new scale for collectors never before produced by Biante - 1:12 Scale. Thier 1:12 Scale models will be high quality large scale, limited edition collector items and will be limited in both the numbers they produce and what specific models they choose to replicate.
At this stage they have developed the 1:12 Scale tooling for the Holden VF Commodore and Ford FG/X Falcon XR8 V8 Supercars. Thier first announcement which is now available to pre-order is the Holden Racing Team VF Commodores driven by Garth Tander and James CThiertney at the 2015 Townsville 400 featuring the Peter Brock Tribute livery as part of HRT's 25th Anniversary Celebrations. At this stage this is the only 2015 HRT model that they intend to produce in this scale to maintain exclusivity in the range. Thier FG/X tooling is a little less developed compared to the VF but once this tooling is complete collector's can expect to see a very select range of 1:12 DJR Team Penske V8 Supercars. You can see some images of both the VF decorated prototype and FG/X first shot development samples below.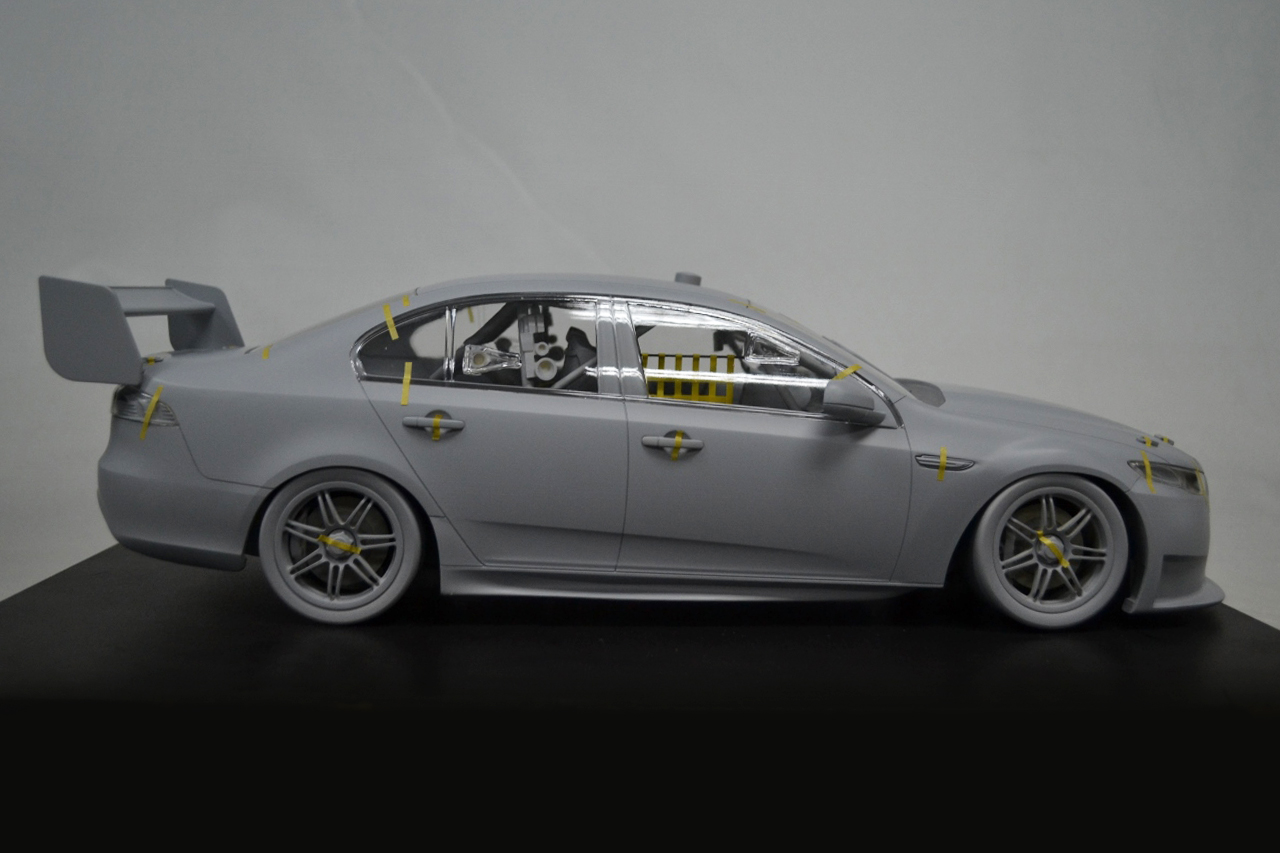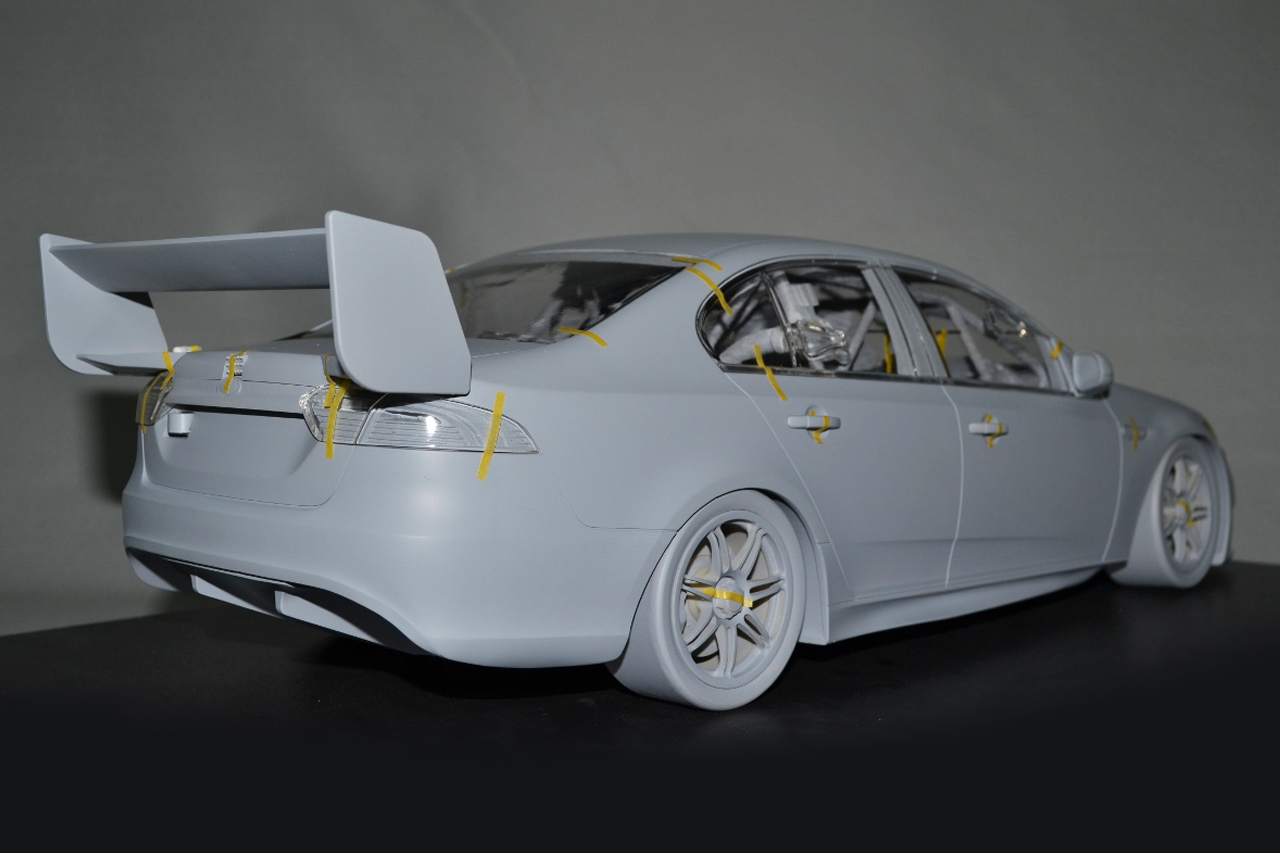 The 1:12 Scale V8 Supercar models are an impressive size roughly measuring over 40cm from front to rear, around 17 cm from mirror to mirror and around 12cm from wheel to roof - you can appreciate in the image at the top the scale of the 1:12 sitting next to a 1:18 version. Other than the sheer beauty of the size of these models, there are numerous additional features worth noting. They include using injection moulded glass housings for added strength and accuracy, photo etched parts, detailed brakes, wheels and they have also included the hamburger camera on the roof along with GPS tracker on the boot. Despite the models being produced in sealed body resin (in order to maintain an affordable price point for collectors) there has been no expense spared in replicating the interior cockpit. The detail includes full decoration, faithfully replicated seat and painted interior characteristics along with fabric seat harness and window netting.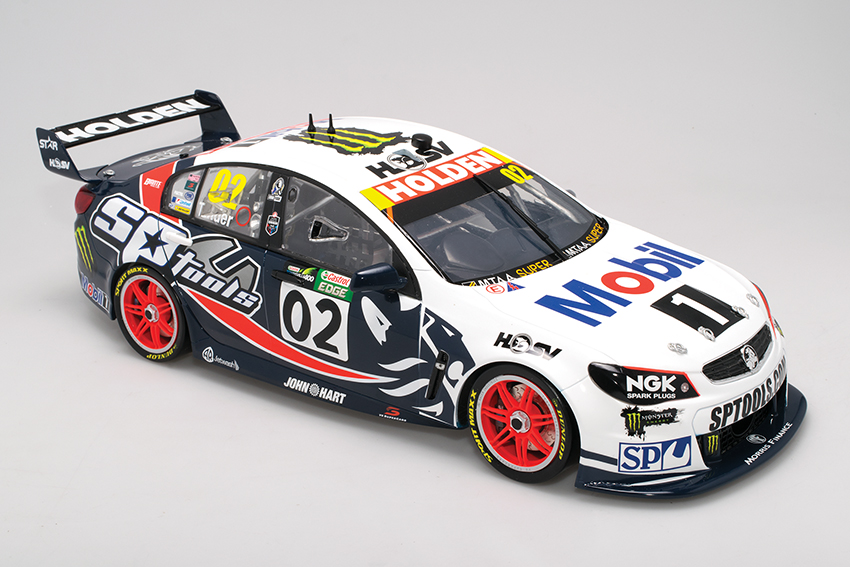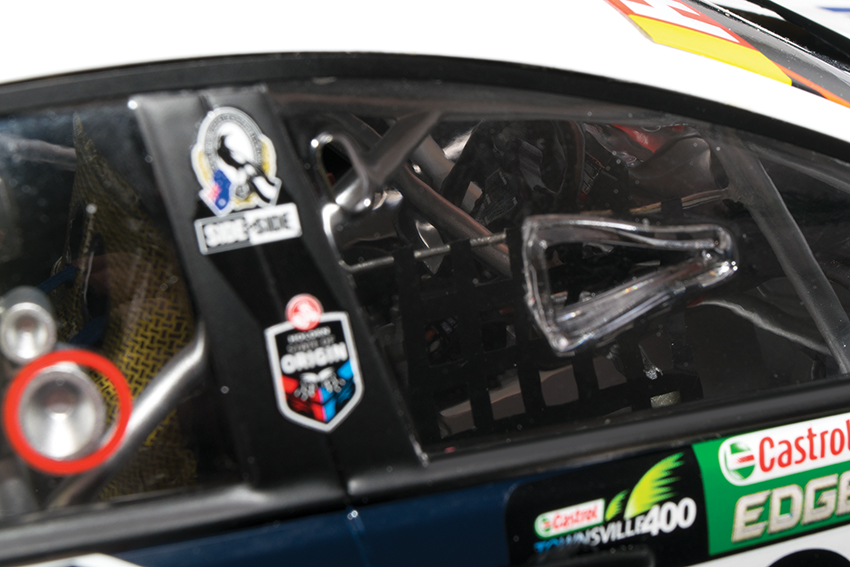 It is important for collectors to note that the 1:12 Scale models will be produced in strict limited editions only if minimum order numbers be achieved so it is very important to place yThier pre-orders. The models will be packaged in Thier foam style clam packaging and as always, will come with a numbered Certificate of Authenticity.
---
Leave a comment